Water Safety
Swimming and the national curriculum
Swimming and water safety has is a statutory element of the national curriculum for physical education in England. All primary schools must provide swimming and water safety lessons in either Key Stage 1 or 2. This means that every 11-year old child should leave primary school with the skills to keep themselves safe while enjoying swimming with friends and family.
Each pupil is required to be able to do the following:
Perform safe self-rescue in different water based situations
Swim competently, confidently and proficiently over a distance of at least 25 metres
Use a range of strokes effectively, for example, front crawl, backstroke and breaststroke.
At Langwith Bassett all children take part in swimming lessons during KS2, with Y5/6 pupils attending from Sept - Feb and Y3/4 pupils attending from Feb to July.
Water Safety
Water may look safe, but it can be dangerous.
Learn to spot and keep away from dangers. You may swim well in a warm indoor pool, but that does not mean that you will be able to swim in cold water.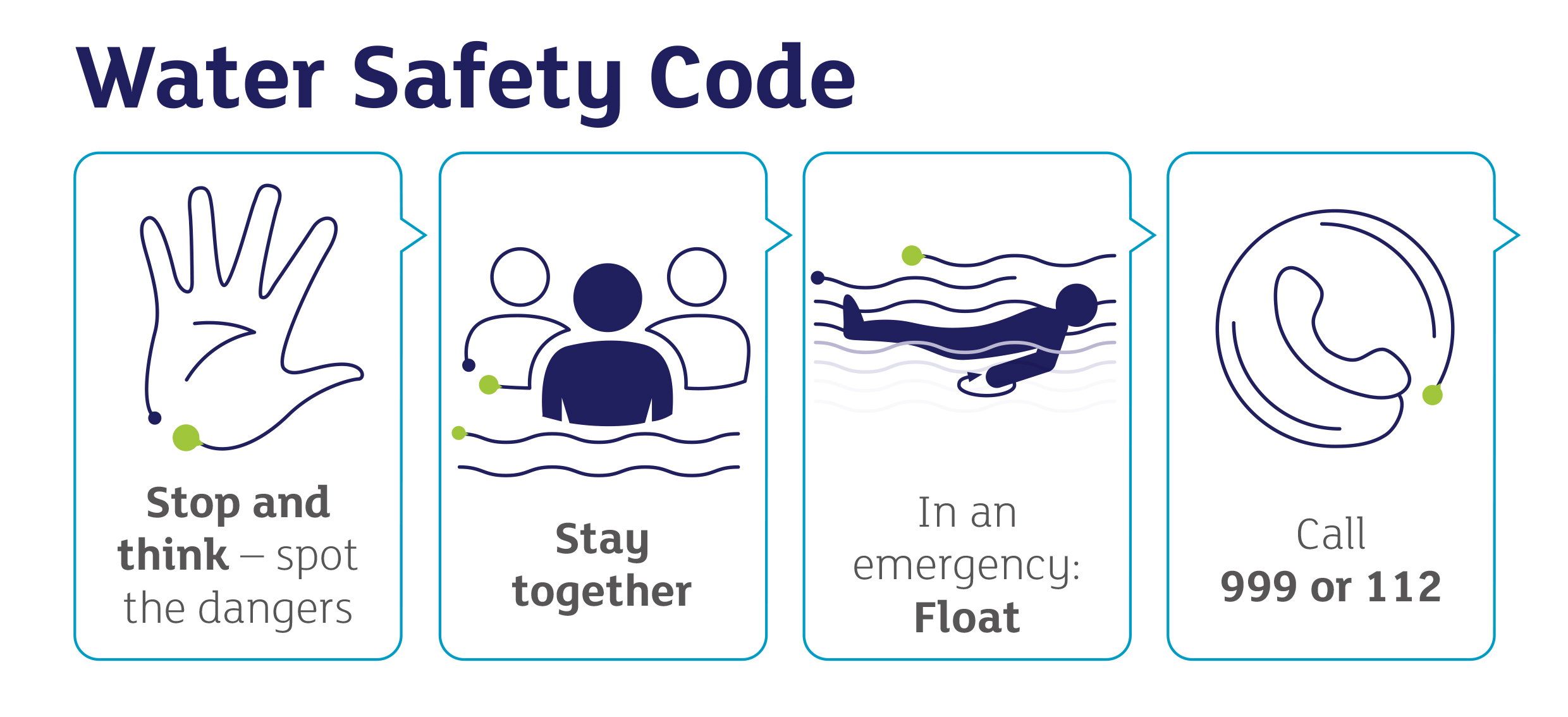 Stop and think - spot the dangers
It can be very cold
There may be hidden currents
It can be difficult to get out (steep slippery banks)
It can be deep
There may be hidden rubbish, e.g. shopping trolleys, broken glass
There may be no lifeguards there
It is difficult to estimate depth
It may be polluted and may make you ill
Stay together
It is always better to go to the water with a friend or family member
Children should always go near water with an adult
An adult can point out dangers or help if somebody gets into trouble.
Float
If you fall into the water unexpectedly – float until you can control your breathing. Then call for help or swim to safety.
Call 999
You may be able to help yourself and others if you know what to do in an emergency.
If you see someone in difficulty, tell somebody, preferably a Lifeguard if there is one nearby, or go to the nearest telephone, dial 999, ask for the Fire Service at inland water sites and the Coastguard at the beach.